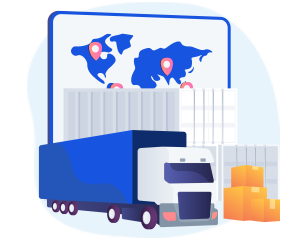 > What Is Export?
Exportation is defined as to take or cause goods or commodity to be taken out of Malaysia by land, sea, or air, to place any goods in a vessel, conveyance or aircraft for the purpose of trade. Exporting is a great way to expand your business and if done properly, can significantly increase your profitability.
> Why Grow Your Business Through Exporting?
Getting the right balance between international and domestic trade can protect your business if there is a downturn in one of your markets. Exporting will also expose you to new ideas, marketing techniques and ways of competing that you wouldn't generally experience at a local or national level. The challenges and victories you experience through exporting to overseas markets will also help develop your skills and ability to compete more robustly in your domestic market.
> How Do I Start Exporting?
Success in exporting doesn't happen over night or by accident – it needs careful preparation, planning and commitment.
> Do Support And Assistances Available For SME Exporters?
Various initiatives and support programmes are made available to boost export among SME exporters in Malaysia. For instance, MATRADE as Malaysia's export promotion agency offers various exporters development programmes and organise export promotion activities for Malaysian companies. The agency under the Ministry of International Trade and Industry (MITI) works hand-in-hand with other MITI agencies such as SME Corp. Malaysia Malaysian Investment Development Authority (MIDA) and SME Bank to execute its initiatives. Further to that, there are prominent agencies providing export initiatives for SMEs in specific industries and sectors such as (refer to table below):