Responsibility Of The Employer And Employee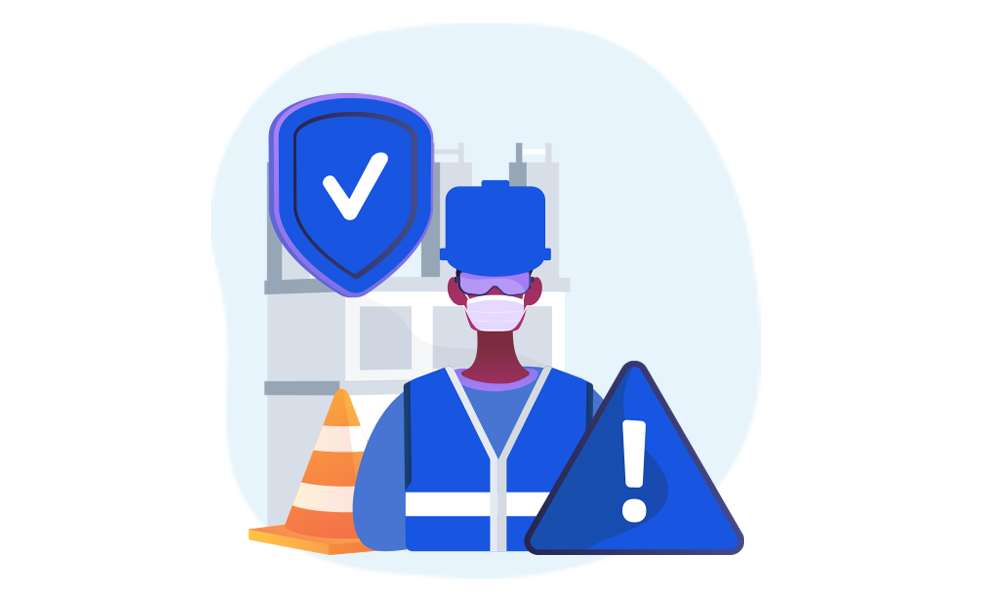 Safety
The safety of an employee at workplace commonly referred to as Occupational Safety and Health (OSH). It is a regulation concerned with the safety, health, and welfare of people at work and their working environment. OSH may also protect co-workers, family members, employers, customers, and many others who might be affected by the workplace environment.
The Occupational Safety and Health Act 1994 is a part of Malaysian legislation which was gazetted on 25 February 1994 by the Malaysian Parliament. The principle of the Act is "To make further provision for securing that safety, health, and welfare of persons at work, for protecting others against risks to safety or health in connection with the activities of persons at work, to establish the National Council for OccupationalSafety and Health and for matters connected therewith."
The activities of person at work which relate to;
Physical hazard – noise, extreme temperatures, radiation, etc
Biological hazard – mold, insects, pests, communicable disease, etc
Chemical and dust hazard – cleaning product, asbestos, dust, fumes, etc
Ergonomic hazard – repetition, lifting, awkward postures, etc
Psychosocial hazard – things that cause stress, workload, harassment, etc
Safety hazard – slip, trip and falls, faulty equipment, etc
Safety hazard is the most common and will be present in most workplaces at one time or another. They include unsafe working conditions that can cause injury, illness, and death. Safety Hazards include:
Spills on floors or tripping hazards, such as blocked aisles or cords running across the floor
Working from heights, including ladders, scaffolds, roofs, or any raised work area
Unguarded machinery and moving machinery parts; guards removed or moving parts that a worker can accidentally touch
Electrical hazards like frayed cords, missing ground pins, improper wiring
Confined Spaces
Machinery-related hazards such as lockout and tag out, boiler safety, forklifts, etc.)
Fire hazard that can cause inhalation of toxic gases, suffocation from lack of oxygen and burn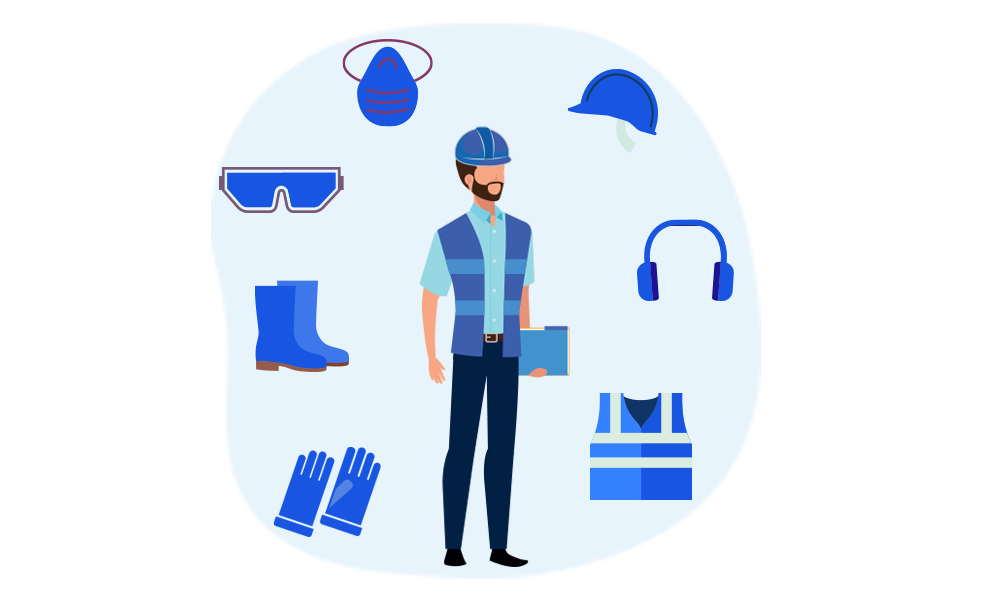 Responsibility Of The Employer And Employee
Responsibility of the employer

Under the Act, it is employers' responsibility to ensure employees safety aspects against catastrophic injury, death or damage to the body while working and duty to provide Personal Protective Equipment or PPE at the workplace so that employees can work in a safe and secure manner. It can include items such as safety helmets, gloves, eye protection, high-visibility clothing, safety footwear and safety harnesses and respiratory protective equipment.
Responsibility of the employee

Aware and understand the acts and safety procedures while working
Aware and sensitive to atmosphere that can result in accidents and injuries
Strictly apply safe work culture without complacent
Investigate and report all accidents, diseases, poisonous and dangerous incidents that occur in the workplace to the superior or management
Taking steps towards zero-accident prevention so that the safety at work become more like both employer and employee responsibilities.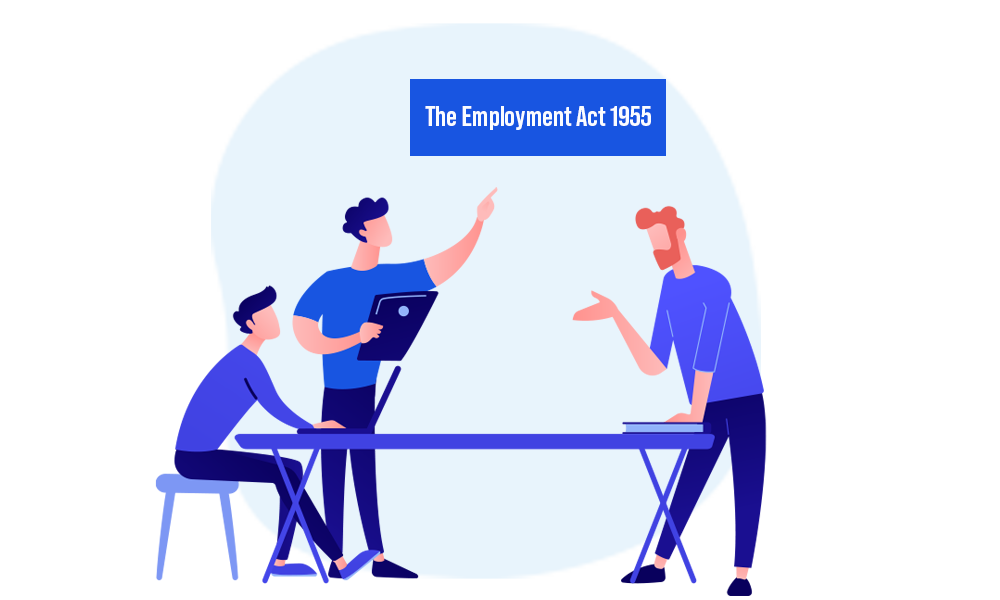 Labour Law Requirement
The employment policies in Malaysia is regulated by legislation enacted by the Parliament that identifies the obligation of employers and employees:
The Employment Act 1955 (Amendments 2012)
An agreement oral or in writing, whereby one person agrees to employ another as an employee and the other agrees to serve his or her employer as an employee. This act encompasses employee in the private sector earning of not more than RM1,500 per month. The Malaysia Employment Act 1995 is applied to Peninsular Malaysia and Labuan only. For Sabah and Sarawak, they are governed by their respective Labour Ordinance.
The Children And Young Persons (Employment) Act 1966 (Amendment 2010)
To prevent the exploitation of child labor. "Child" is a person who has not completed his 15th year of age (before: 14th). "Young person" is a person who, not being a child has not completed his 18th year of age (before: 16th). No child shall or be required or permitted to be engaged in any hazardous work and can only do light work without involving any machinery or in any employment requiring him to work underground.
The Industrial Relations Act 1967 (2010 Revision)
An Act to promote and maintain industrial harmony and to provide for the regulation of the relations between employers and workmen and their trade unions and the prevention and settlement of any differences or disputes arising from their relationship and generally to deal with trade disputes and matters arising therefrom.
[7 August 1967]
The Factory And Machinery Act 1967 (Revised 1974)
The jurisdiction of this act covers all type of factory and manufacturing activities concerning protection on health, safety, and welfare for all workers working in factories.
The Employment (Restriction) Act 1968 (Act 353) (Revised 1988)
Provides for employment permits, registration, and restrictions for non-Malaysian citizens. Failing to do so is strictly illegal under the Immigration Act 1966 and law can be imposed on both employer and employee.
The Employees Social Security Act 1969
An agreement oral or in writing, whereby one person agrees to employ another as an employee and the other agrees to serve his or her employer as an employee. This act encompasses employee in the private sector earning of not more than RM1,500 per month. The Malaysia Employment Act 1995 is applied to Peninsular Malaysia and Labuan only. For Sabah and Sarawak, they are governed by their respective Labour Ordinance.
The Employees Provident Fund Act 1991
Employee Provident Fund or EPF is imposed on all workers who earned a salary to ensure they have a fund available on their retirement age. The contribution is 11% from the monthly salary by the employees an additional 13% by the employer except for the expatriates and foreign workers, their employer needs to contribute RM5 per person while the contribution from the employee salary remains the same at 11%.
The Occupational Safety And Health Act 1994 (Act 154)
Regulation concerned with the safety, health, and welfare of people at work and their working environment, co-operate with an employer or any other person in the discharge of any duty or requirement imposed on the employer. The Act required an employee to wear or use at all times any protective equipment or clothing provided by the employer for the purpose of preventing risk and comply with any instruction regarding safety and health instituted by the employer under this Act or any regulation made thereunder.
Minimum Retirement Age Act 2012
Sets the minimum retirement age for employees at 60 years of age. The competent Minister may increase this minimum age under certain circumstances. The Law is divided into five Parts and 19 Articles. The Schedule lists those persons to whom the Act does not apply.
Human Resources Development Act 2001 (Act No. 612)
An Act to provide for the imposition and collection of a human resources development levy for the purpose of promoting the training and development of employees, apprentices and trainees the establishment and the administration of the Fund by the Corporation and for matters connected therewith. The Fund under this Act actually encouraging employers to retrain and upgrade the skills of their local employees, apprentices, and trainees in keeping up with the fast evolving global business landscape while meeting their individual company's aspirations.
Minimum Wages Order 2016
In line with the objective of implementation of the Minimum Wages Order 2016, a full time employee shall be paid an average minimum wages of not less than RM1,000 (Peninsular Malaysia) or RM920 (Sabah, Sarawak and Federal Territory of Labuan) a month. A full time employee paid on a daily basis and was present to work on normal working days as determined and who completes the agreed normal hours of work as per the contract of service without regard to the total hours worked in a day shall be paid a daily minimum wages based on the following formula:

8 Principles To Hire The Best Talent
by Amy Klimek, VP of HR at ZipRecruiter.com.
Startups cannot run their businesses the way established companies can. Established companies leverage their name and stability to attract the best talent in the industry. Your startup does not have an established name or track record of stability, but you do have other principles at your disposal that can help your HR department. Use these principles to hire the best talent away from the larger companies around you.
Creating Something Great: You must appeal to new hires that you are building something great. The people that come to work for you should come because they want to be able to say that they were there from the beginning. They want to have the satisfaction of knowing that they helped build a company from the ground up. Appealing to new employees in this way allows them to see their own potential in light of the jobs you have posted. There is more room for them to grow, and there is more reason for them to stay as your business becomes more successful.
A New Office Environment: Your office environment does not have to be like the stodgy offices of old. Established companies have office environments that likely have not changed in decades. Your new employees will feel more comfortable in a place that is modern in its feel. Casual dress, flexible work hours and more understanding managers will draw people away from companies with strict rules.
Stock Options and Future: Your new business may not have stock value today, but your new employees can be some of the first people to receive stock options from your company. These employees may end up very rich if your company grows as much as you want it to, and they are more inclined to stay because they helped to create that growth. You are building a business together with your employees, and you should appeal to them as creative creatures. Employees want to be a part of something rather than a cog in a machine.
Access To The Top: Your new employees are going to work closely with you as soon as you hire them. They will spend all their time at your company working with the people who manage everything. Employees who have worked for much larger companies know that they may never meet the executives or board of directors. Your employees work for the executives, and they may be invited to board meetings. You want to make your employees feel included to distinguish your business from other businesses in the industry.
Creativity: The biggest companies in the world are not as creative as startups. Large companies are repackaging their biggest products many times over to make money. Your business must start on the ground floor to create new product and services. Your employees are invited to be a part of the creative process, and many employees will get project management experience that they may never have had with a larger company.
Bonuses: You need to use the venture capital you have acquired to pay bonuses to your employees. You need to give them incentives to come work with you, and you want to give them performance bonuses when you can. Larger companies often reserve these bonuses for people in the upper management sphere, but you can give bonuses to everyone in the office.
Including Everybody: You must make every person in your office a part of the team. These office workers want to be a part of something big, and they should have the freedom to participate in the growth of your company. The receptionist should be included in planning meetings just as your engineers are included. You need to revolutionize the office with your inclusion of all employees to improve their morale. Your employees will love coming to work because they know that their opinions matter.
No Generational Gaps: Your Company will not be defined by generation gaps that exist in other businesses. The executives at other companies do not understand the young people they hire, and that gap can cause creative problems in the office. You must emphasize to your new employees that they are understood in every way. You are their age, or you are not that much older than them. You have a clear understanding of how their generation feels about the work you do, and you must let them know that you care about how they perceive the world around them.
Using these tips will allow you to recruit the best talent in your industry without any falsehoods. You are presenting your business in a completely different light, and your employees will see that difference when they come to work on their first day. This is a much wiser hiring plan and it allows you to hire people who want to stick around.
The above is correct on 14th October 2021.