Getting Your Product Into The Hands Of A Customer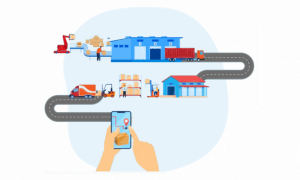 A supply chain is a system that consists of everybody involved in getting your product into the hands of a customer through the distribution channel. It includes raw material gatherers, suppliers, producers or manufacturers, transportation companies, wholesale warehouses, storage or stock rooms and even clerk at the registration desk. It also includes the tasks and functions that contribute to moving that product, such as quality control, marketing, procurement, and sourcing.
Supply chain management is the management of the flow of goods and services from point of origin to point of consumption.
TIPS:  In terms of operation management in a new company, you must produce a product with as minimal an amount of cash outflow as possible. Doing so often involves outsourcing much of the initial production to keep costs variable rather than fixed.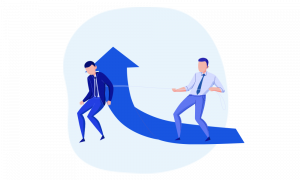 Every Company, No Matter How Small You Are Or What Industry You're In, Can Benefit From Quality Control (QC). How Can You Begin Implementing QC Initiatives In Your Small Company?
Excerpts from Adam Malden,
ChooseWhat.com Research Analyst and Quality Control (QC) master.
Standardise QC with Processes
The easiest way to handle QC is to standardize everything from start to finish. One way to create standardization is to write a thorough process that can be distributed to employees who are responsible for QC.
Create Checkpoints
Since QC is a recurring task, employees in charge of this task should check in with a project manager throughout the QC process. The manager can help improve and correct errors in the process as it's being implemented, in order to minimise time spent troubleshooting later on.
Maintain Flexibility
Flexibility is key for QC. Especially for small businesses and entrepreneurs, processes and procedures will require revision and improvement. The ability to incorporate employee feedback into your QC processes are essential.
7 Principles Of Space Allocation
Excerpt from Retail Business start-up guide, SmallBizBooks.com
1
1
Show all merchandise to all customers: The more merchandise customers see, the more they will buy. You want to design your store to entice customers to visit all departments or at least to see what the store has and return another time. You can accomplish this objective through strategic location of signs, special values, escalators, stairs, dressing rooms and certain merchandise. (Many supermarkets place convenience items such as bread and milk at the rear of the store to drive traffic storewide.
2
2
Give choice locations, where inside customer traffic is heavy, to the most profitable items: High-markup and impulse items should be very visible.
3
3
Discourage shoplifting: Keep small, expensive items under lock and key, use convex mirrors where blind spots cannot be eliminated, and install video monitors. By keeping everything wide open, salespeople can observe everyone in the store.
4
4
Experiment to stay exciting: To accommodate changes in layout and merchandise displays, you need to have fixtures that are movable and adjustable, so keep this in mind when you're buying cabinets, shelving, lighting and other furnishings.
5
5
Locate related lines next to each other: Ties should be located close to dress shirts, printers next to computers, vases next to flowers, and so forth.
6
6
Locate related departments next to each other: Fashion departments complement each other. Cosmetics, accessories and jewellery often go well together. Cookbooks and gourmet utensils stimulate interest in one another. Departments and merchandise categories should be coordinated as much as possible for customer convenience and cross-selling.
7
7
Give the most important lines the best locations in your store: Play the winners. Anything that is moving fast should be exploited in every way.
Fulfilment In An Online Business
Fulfilment plays a key role in the success of any online business. A good order fulfilment plan is one way an online entrepreneur can stand out from its competitors and attract repeat business. Features of fulfilment include receiving, inventory storage, pick & pack services, product shipping, and returns processing. If the volume is manageable, then you can mail it by yourself using any local courier or delivery partners. As your business grows, handling a big volume will require some assistance.
Fulfilment should never be an afterthought but planned right from the start. You may have a great product, but poor and expensive delivery will attract negative online reviews that can be the death of your business. There are options available for entrepreneurs who want to focus less on logistics and more on other parts of operations.
One would be to leverage on manufacturers' drop-shipping options, whereby manufacturers will ship their products directly to the end customer. The second option will be to appoint a reliable third-party fulfilment provider. These providers offer packaging, couriers services, tracking, insurance, shipping and even apps to help make it all easier for online business.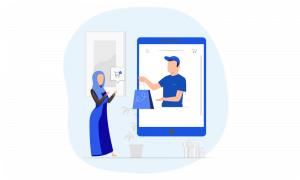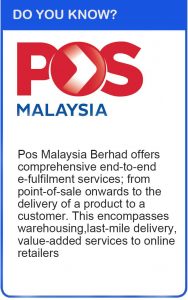 The above is correct on 14th October 2021.