How To Start an Online Business In Malaysia
Step 2
Register Your Business
Please refer to Steps to Register.
"All online traders who carry out businesses via marketplace or e-commerce companies must register with SSM by end of December 2017. SSM will give a 30-day period for the traders to register after their businesses on the e-commerce platform become profitable. Traders who fail to register their businesses will be dropped from the online platform. Actions will be also taken under the Registration of Businesses Act 1956 on traders who did not register and if convicted, may face a two-year jail term or fine of RM50,000, or both."
YBhg. Datuk Zahrah Abd
Wahab Fenner
CEO of SSM
29 May 2017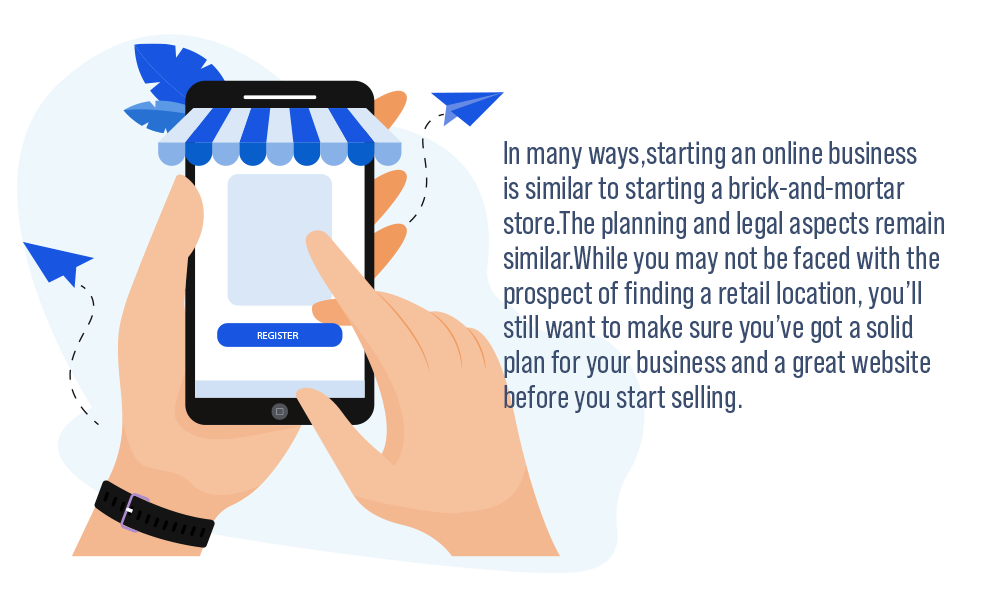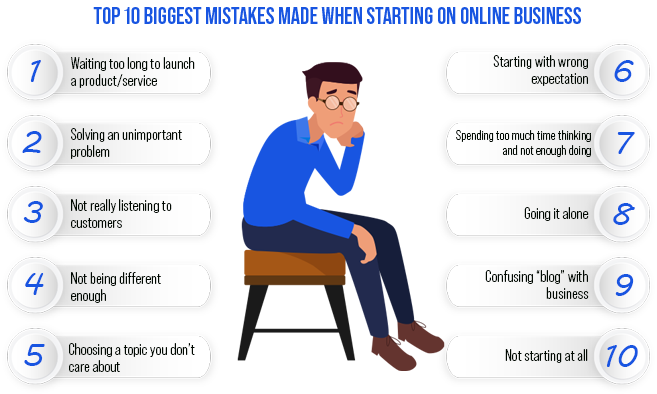 Step 3
Decide On The Ways To Start Selling Online
Sell at online marketplaces like Lazada, 11Street and Shopee
Sell on your own website
 Sell on your social media, i.e. Instagram, Facebook
Make Your Online Business Trusted!
Credibility is one of the most important factor in building a successful online business. Strong brand credibility can help businesses to earn and keep their customers' trust. This will continuously create a positive perception and businesses will benefit from it in the long run.
With the recent technology advancement and improved parcel delivery system, online business industry in Malaysia is expanding rapidly. The Government through a number of Ministries and its Agencies has been promoting online business intensively through various and multiple programmes as to create more platforms for the business to grow.
SSM BizTrust is one of the programmes implemented to further strengthened Malaysian online business for them to capitalise not only the domestic but also the global market. This programme is a standard that can be acquired by online business entities via SSM that certifes the business which has complied with the characteristics of the trust principles. The criteria that has been established include business registration, online security and protection of information.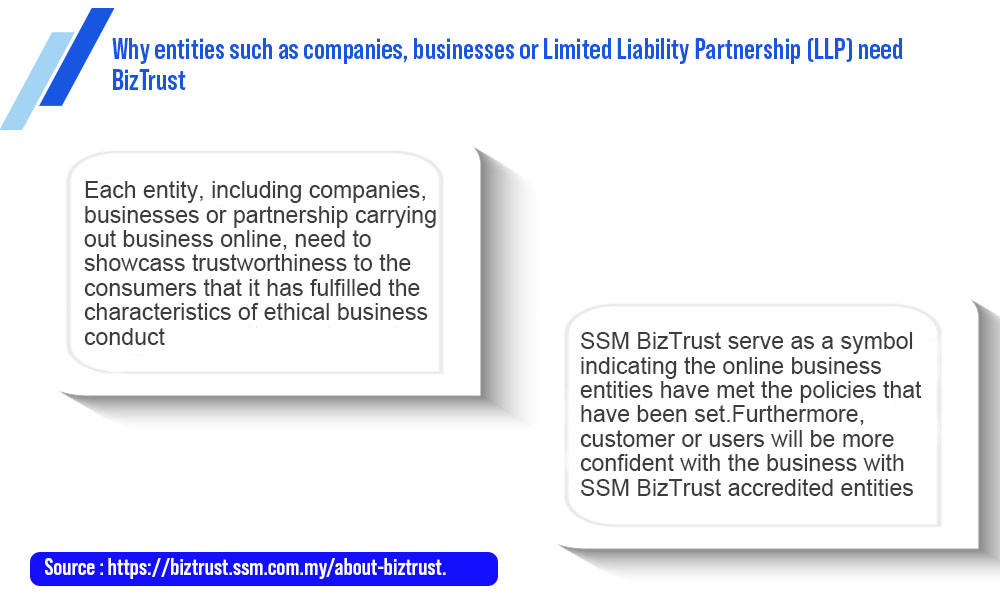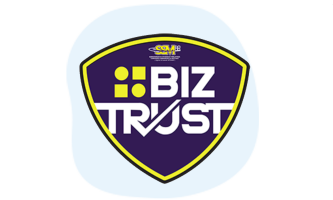 The BizTrust Seal of assurance is a symbolic representation of an online trader's compliance to the principles and criteria of the SSM BizTrust.
This seal, when provided, is displayed on the online trader's website and linked to SSM's report and other relevant information.