National Entrepreneur and SME Development Council (NESDC)
Since 2004, the National SME Development Council (NSDC) has been the highest policy-making authority with its strategic functions that embodies the overall development of small and medium enterprises (SMEs) across all sectors of the economy in Malaysia. As greater emphasis is now placed on entrepreneurship development, the Council forges ahead with its rebranded name – the National Entrepreneur and SME Development Council (NESDC), announced and endorsed at its inaugural meeting on 8 April 2019.
The Council is made up of 20 prominent Members in relevant positions:
Prime Minister as Chairman;
Minister of Entrepreneur Development and Cooperatives;
Minister of International Trade and Industry;
Minister of Finance Malaysia;
Minister of Human Resources;
Minister of Agriculture and Food Security;
Minister of Domestic Trade and Cost of Living;
Minister of Higher Education;
Minister of Women, Family and Community Development;
Minister of Communication and Digital;
Minister of Science, Technology and Innovation;
Minister of Economy;
Minister of Plantation  and Commodities;
Minister of Tourism, Arts and Culture;
Minister of Rural and Regional Development;
Minister of Youth and Sports;
Minister of Trade and Industry, Sabah;
Minister of International Trade, Industry and Investment Sarawak;
Chief Secretary to the Government; and 
Governor of Bank Negara Malaysia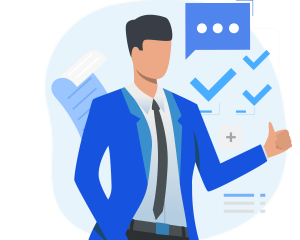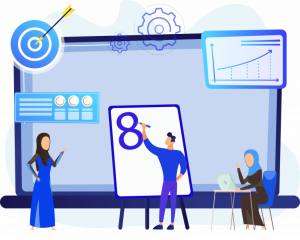 In pursuit of achieving the target of 41% GDP contribution by SMEs as outlined in the SME Masterplan 2012-2020, the Council also endorsed eight (8) measures to further boost SME GDP annual growth namely;
Intensify digitalisation of SMEs;
Enhance SMEs integration in the supply chain;
Increase support to more SMEs with high growth through relevant incentives;
Increase SMEs' readiness and competitiveness in adoption of "innovative-disruptive-compelling" technology and business model;
Facilitate alternative financing for SMEs;
Recoup external SMEs value chain into the country;
To drive growth, strengthen uptake and promote export of home-grown payment gateway and fintech by  SMEs;
Enhance SMEs participation in tourism industry
Premised on the National Entrepreneurship Framework (NEF) which is in parallel with the eight (8) measures for SMEs, the National Entrepreneurship Policy (NEP) has been formulated to bring about a comprehensive, inclusive and holistic entrepreneurship ecosystem for SMEs in the country.